Luxurious Villa Living Room & Balcony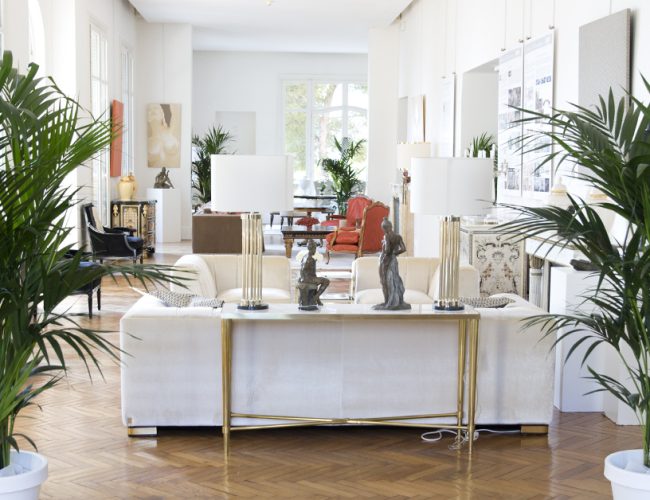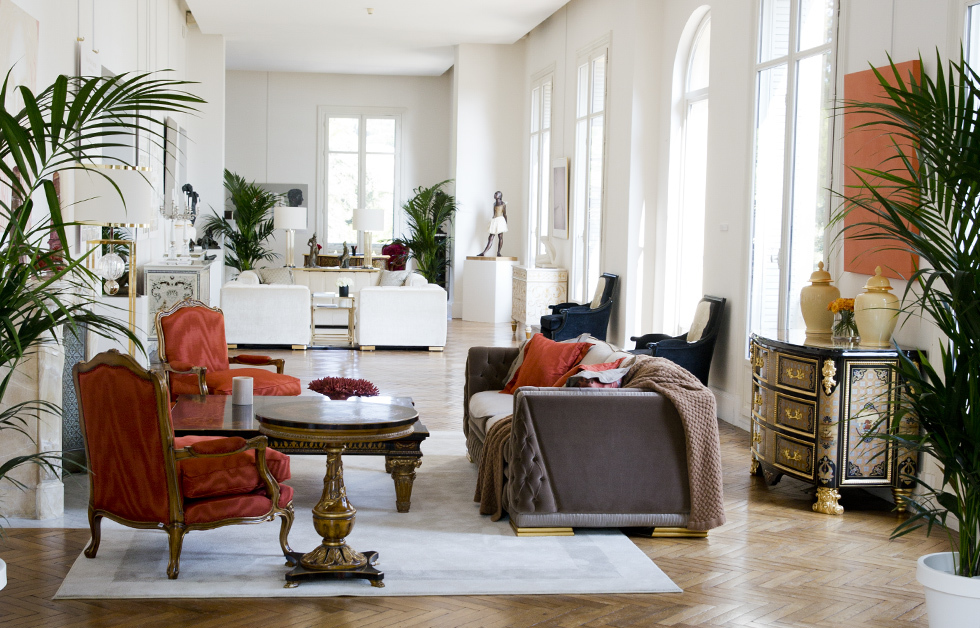 A gorgeous villa decorated with classic-inspired styles and earth-like tones contrasted with brilliant white walls and potted plants. Orange and darker tones add depth to the rooms while teal vases light up the balcony to add a lovely aesthetic to the home's outside appearance.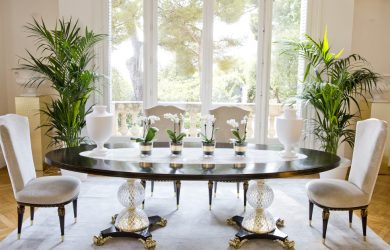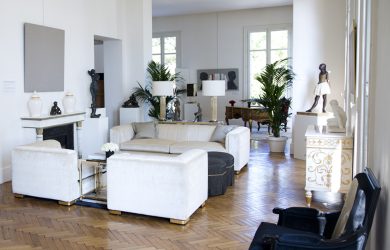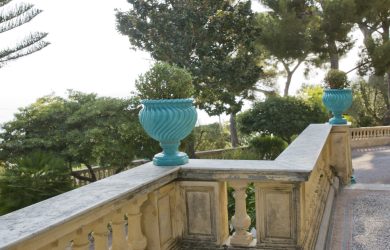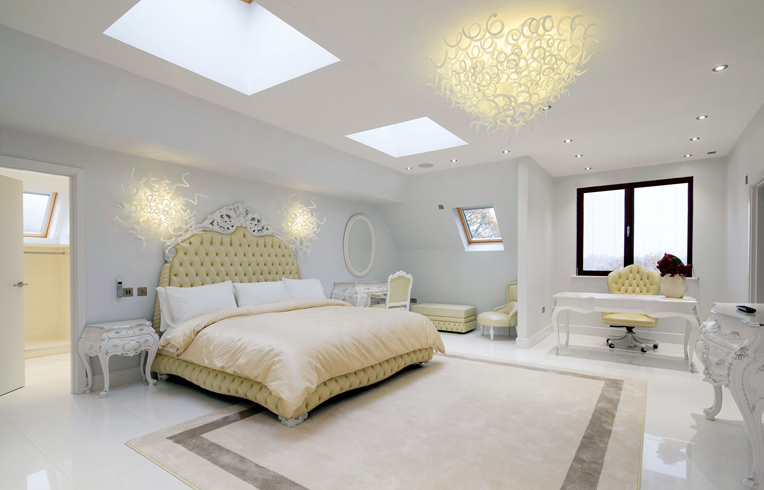 A stunning private villa decked with classic furniture throughout, adorned with spectacular craftsman made accent furniture, lighting, mirrors, and more, which highlight the beautiful white and pearl walls & floors. A ravishing home to look at.

Want To Make Your Home As Stunning As These?
A cozy apartment designed with modern style and geometric patterns, creating a unique contemporary atmosphere. This modern styled space enhances its elegance with glass tables and accent furniture. Low-profile color tones are complimented with an adornment of robust green potted plants matching green accent chairs and sofa.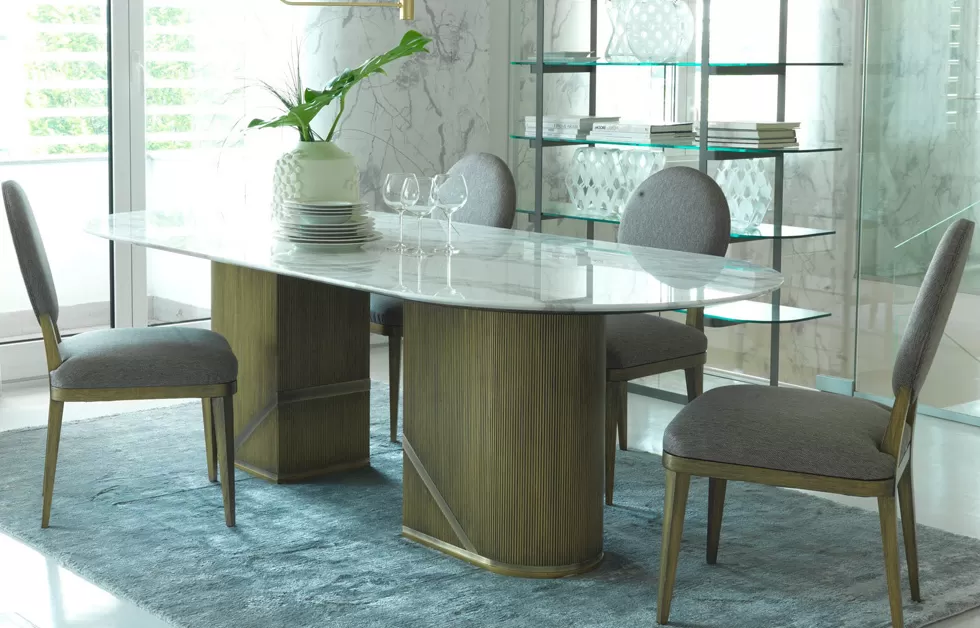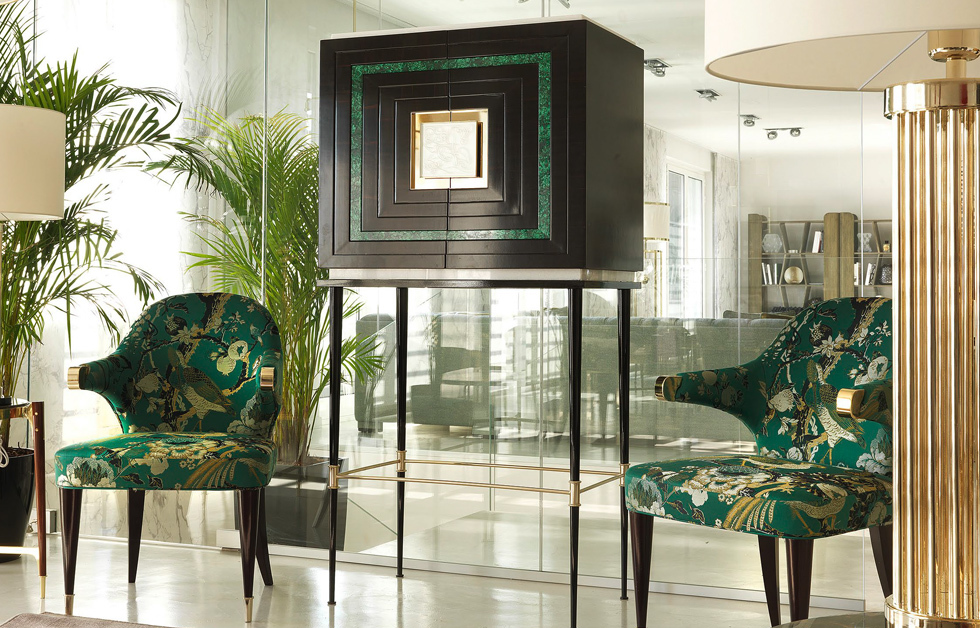 This penthouse overlooking the city skyline is the epitome of luxurious living. The entrance, living room, and dining room are all intentionally created with classic styles and colors. The gold and silver accents bring a unique atmosphere to the space, creating a high-class aesthetic. Leather couches, a grand chandelier and accented pillars add depth to the sleek walls and floors; a brilliantly decorated home.