Lighting, Accessories, and Accents
Your Styles
Lighting, Accessories, And Accents
Lighting, accessories, and accents are all considered to not only be complementary furniture pieces but also as art. Most accessories can be put in any type of specific home whether it be modern or classic. Many of our accessory products utilize Murano glass and crystals, Swarovski glass and crystals, and pure porcelain. They all help fill space in a room to help it feel more full while adding beauty and elegance to the home. Furthermore, they complement our furniture to complete a room's design theme.
Our accessories are typically handmade in Italy with stunning Murano or Swarovski crystals. We like working with companies that make their pieces with valued material so that when our customer buys our products it retains its value. These companies are experts with these materials and typically only specialize in making lighting and accessories focusing on one type of material. For instance, our partners in Venice only create chandeliers from Murano glass and crystal.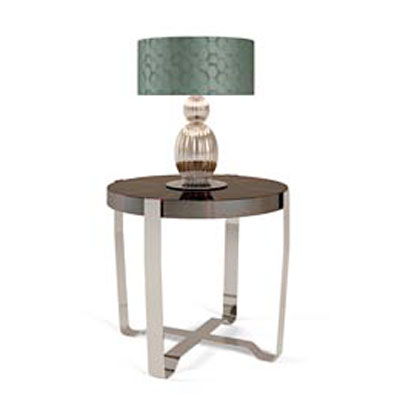 Classic Lighting
Classic lighting is dimmed and creates a romantic ambiance. The chandeliers, light fixtures, and lamps are meant to help accentuate the designs and style of the furniture. We typically recommend either wall lights or lamps that give off a red light. The red lighting tends to set an ambiance and beauty that complements wood that classic furniture uses. As a result, this light is more romantic and alluring, which pairs well with the lavish presentation of luxury furnishing.
Modern Lighting
Lighting for modern furniture will typically include plenty of bright lighting with a higher power, like LED. Modern lighting focuses on showing off the room more and simplifying it. The abundance of light enhances the clean basic design of the furniture and helps bring out a sense of simplicity.
Lighting, Accessories, And Accents Are Essential To Design
These are essential to design because they complete the furniture. A good chandelier will brighten up the room and allow one of our sofa sets to be truly remarkable and beautiful. A vase of ours will allow a dining table to feel more attractive and fuller with art. We advise before you choose complementary furniture, you should choose what type of furniture you want to put in your room. Also, whether or not the floor is hardwood, porcelain, or tile. Lighting, accessories, and accents should be added after the regular furniture is selected.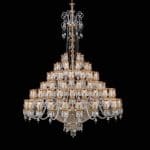 Accessories
We offer numerous options for accessories ranging from small glass containers to large, beautiful vases, and paintings. Accessories help fill the space where furniture lacks and synergizes with it, thus enhancing the overall appearance into a new piece of art. We offer the finest quality accessories from all over Europe to fit both classic and modern styles.
Accents
Accents are smaller furniture pieces that you put in the room that matches everything and also fills the space, complementing the rest of the furniture. It's considered to be a piece of furniture that matches and adds to the beauty and functions of the main furniture set. Every furniture set we sell comes with accent options; end tables, side tables, small cabinets, etc.
Our Featured Accessory
Milano Italian Furniture seeks to offer accessories that add both depth and meaning to the home. One of our most interesting accessories is the beautiful brass lined, crystal bowl. It is made of crystal and has a romantic brownish, yellow color. Created with a pure brass base, the brass are shaped into leaves and flowers. More crystal and more of the brass are the foundation of the vase, but it is formed artistically and carefully. In its entirety, this accessory is formed with unique elements meticulously crafted and combine together to form a spectacular piece of artwork and an eye-catching piece of furniture. 
Our Advice on Lighting, Accessories, and Accents
Buying lighting, accessories, and accents is the same as investing. Many of these furnishings are created with crystals and gems that gain value and demand over time. For example, the Swarovski crystals have accrued more value over the years and will increase in value as time goes on. To buy an accent piece with Swarovski crystals is equivalent to buying a company's stock that will increase in value throughout the years. That is what we say these items are timeless. 
How To Choose Lighting, Accessories, And Accents
You should choose your accessory pieces to match with your furniture, and also to what attracts your eye. We have many different pieces with an attractive aesthetic to a variety of people. You as a customer should decide based on the furniture bought and own preference. We have paintings and pictures as well that are beautiful and represent many beautiful feelings when seen. However, we are more than happy to help assist any clients in designing their home step-by-step. Please, free feel to give us a call or visit our store to start the process!
Bringing It All Together
Combining the main furniture pieces, accessories, accents, and lighting together into one beautiful and cohesive set of furniture will make your home so much more meaningful for you, your family, and guests that visit your home. We take pride in partnering with our clients in creating a beautiful home and a wonderful work of art using the furniture used from us. 
Interested in implementing some modern furniture into your home? Find out more about our brands in our catalog by clicking the link below! Milano Italian Furniture would be glad to be the next furnishing addition to your home.