Classic Furniture
Luxurious and Vintage
Classic furniture from Milano is focused on bringing elegance, beauty, and artistry for the home. We work with companies based in Milan with incredible craftsmanship, who have produced high-quality luxury furniture for decades. As a result, each piece of furniture is created with a design that is timeless and will never go out of style. The astounding attention to detail our European partners have is clear to see in each piece of furniture's composition, detailed stitching, and high-grade materials used. Our classic furniture, or also known as contemporary furniture is created with the mindset that beauty and quality materials are just as important as function, if not, even more important.
Elegant, Beautiful, Artistic
Classic and luxury furniture are also pieces of art. Carefully designed and meticulously crafted, this kind of furniture has been coveted by many for a very, very long time. Classic furniture serves the basic function all furniture is made for but is also treated as a canvas in order to create an opulent and lavish piece of artwork for the home. Furthermore, in contrast to mass-produced, machine-made furniture, each piece of our classic furniture is handmade by a person. The craftsman took time on each carving or stitching to build a masterpiece.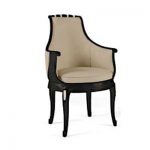 The Effects of Luxury Furniture
Classic and luxury possess many benefits. The beauty and style it possesses are timeless; it never goes out of style. The type of elegance and flair that classic furniture brings has stayed with culture for many years that it is never unwanted. The flair and luxuriousness this type of furniture adds to a room are irreplaceable by any new type of furniture trend.
Likewise, the value of classic furniture is an underestimated benefit. The materials used to create and adorn the tables, chairs, or couches are of the highest quality and price in their own right. Milano Italian Furniture mostly uses birchwood and beechwood, two of the sturdiest and strongest woods. In addition, the gold and crystals used to decorate the furniture are of the highest quality and monetary value. As a result, our luxury furniture rarely loses value and actually can accrue value over time because of its timelessness and materials employed.
Classic furniture also has a way of affecting a room or the people that interact with it. A person's mindset is changed by furniture, affecting the way people think and feel. There is an ambiance created that gives the room a sense of romanticism and allure. On the other hand, a well-styled office can create an atmosphere or vibe of professionalism. Whenever a visitor or client walks into the office, an immediate sense of respect is given for the class and quality of the classic furniture used. Furthermore, the visitor will feel respected for being in a room with sophisticated furnishing.
One of the best pieces of advice we can give to potential customers is to select furniture that is comfortable to them and that they like. Based on the customer's preference, each piece of luxury furniture can be tailored to the needs of the customer's home. Our furniture can be implemented and changed to a specific size, color, and we can adapt to the style of the home if necessary. For customers who would like help in deciding how to choose their furniture, we recommend starting with narrowing down their preference to simple aspects of interior design like color, design, feel, or material. Based on this foundation, we can help match up each piece of furniture for the type of room you like from tables and chairs to accessories that subtly complement the main design theme.
Advice about Classic Furniture
Nowadays, the majority of Americans tend to spend a lot less on their luxury furniture and will purchase low quality and mass-produced goods. However, it is inefficient in the long run to purchase this kind of luxury furniture. There is an old family saying we have: "The expensive is cheap". The expensive and beautiful goods purchased today will last longer and cost less in the long run. Our luxury pieces may seem expensive today, but you will save more money by not having to repair or replace the furniture you buy from us. Lower quality and mass-produced furniture will require ongoing repairs or constant replacements. At Milano Italian Furniture, we offer goods that have timeless charm and attraction that have great longevity and durability compared to any other furniture in the market. Not to mention that our products' graceful beauty will give you a more fulfilled feeling in your home for an overall cheaper cost.
Milano Italian Furniture takes the styles that you love and accommodates them to your needs. You know what you're getting when you choose your furniture here; high quality and amazing customer service. Regardless of whether classic and luxurious is your style or contemporary and modern is more your route, Milano Italian Furniture has a wide variety and selection of furniture to choose from. Not only do we carry plenty of inventory that tailors to anyone's style, but we also pride ourselves in helping our customers make choices that are right for them.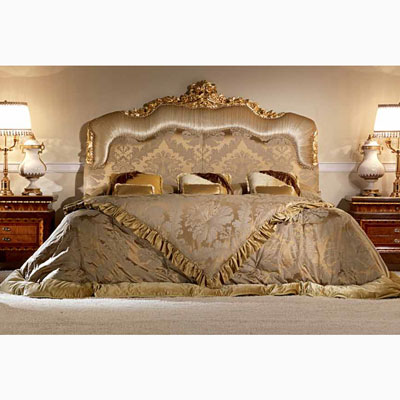 Interested in implementing some classic furniture into your home?
Find out more about our brands in our catalog by clicking the link below! Milano Italian Furniture would be glad to be the next furnishing addition to your home.